Our Commitment
Primac Reliability is committed to the health and safety of its employees and to all those we work alongside. Our zero lost time record demonstrates how we balance the importance of following safety procedures with the efficiency of getting the job done quickly and delivering visible results.
With an in house Safety Manager and team that supports the health and safety initiative, Primac is able to effectively meet all of your health and safety requirements.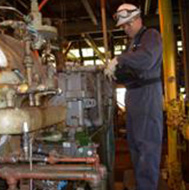 Providing the necessary resources (equipment, people, training and financing)
Ensuring compliance with all legislation
Developing appropriate health and safety programs which include comprehensive employee training
Ensuring continual improvement through frequent review of all safety and health programs and procedures
Designing working environments and tasks to accommodate the capabilities of employees
Every employee will be considered accountable for their own safety and for that of their fellow workers, and must ensure that they understand and comply with all relevant safety and health regulations, policies, procedures, instructions and practices.
Immediate response to all unsafe situations is expected of all employees – the situation must either be rectified, reported immediately, or other measures taken to isolate the danger.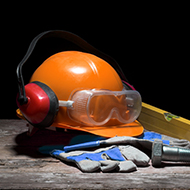 Identification and analysis of health and safety hazards at the work site
Control measures to eliminate or reduce the risks to workers from these hazards
Clearly-stated company policy and management commitment
Worker competency and training
Inspection program
Emergency response planning
incident/accident investigation
Program administration
To find out more about our safety program or to discuss what safety would mean for you as a Primac employee contact our office at 780-986-1327.
We have
zero

lost time injuries in the company's history, an impeccable safety record!